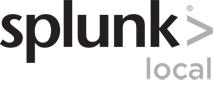 Dearborn, Michigan
Thursday, November 8, 2012
The complexities of virtualization often leave IT administrators struggling to solve performance problems due to the lack of access to real-time and historical data and cross-tier visibility.
Join us on Thursday, November 8th, for breakfast and learn from the Splunk experts on how the Splunk App for VMware harnesses virtualization data to give you this much needed visibility and analytics.
See how you can gain new insights by correlating your VMware data with data from other technology tiers such as application, operating system, storage, network and more, reducing silos and optimizing IT costs.
Why should you attend?
Understand how our customers are solving interesting use-cases with the data collected using the Splunk App for VMware
Learn how this data expands beyond virtualization and brings real-time insights to the business
See a live demo of the Splunk App for VMware
We look forward to seeing you!
Agenda
8:00am - Networking Breakfast
8:30am - Welcome and Splunk Overview
8:45am - Splunk for VMware
9:15am - Demo
9:45am - Discussion and Wrap-up
Speakers:
Priya Balakrishnan
Product Marketing, Splunk
Virtualization Solutions

Jeff Blake
Sales Engineering, Splunk

Time:
Thursday, November 8, 2012
8:00-10:00 am
Where:
The Fairlane Club
5000 Fairlane Woods Drive
Dearborn, Michigan
T: (313) 336-4400