Please join us at SplunkLive! Boston - and learn how more than 9,000 enterprises, government agencies, universities and service providers in over 100 countries use Splunk® software to deepen business and customer understanding, mitigate cybersecurity risk, prevent fraud, improve service performance and reduce cost.
Speakers
Is your mind already churning with ways Splunk can help you to address challenges in your environment? Our customers share their stories to provide further inspiration.
James Nichols
Principal Engineer
CloudOps + EnerNOC Splunk Champion
Gary Mikula
Senior Director, Information Security Engineering
Financial Industry Regulatory Authority (FINRA)
Kyle Parrish


Director - Performance Architect
Multinational Financial Services Corporation
Agenda
8:00am – Registration

9:00am – Welcome, Agenda, Overview

12:00pm – Lunch
» Intro to Splunk for Security
Learn how the Splunk App for Enterprise Security helps you deliver faster investigations, detect threats and disrupt your attackers before they disrupt your business.
» Splunk for IT Ops
Come and learn from our experts on ways to improve you IT Operational Visibility by using Splunk for monitoring environment health. In this hands-on session we will cover recommended approaches for end to end monitoring, across applications, OSes, and devices. Topics will include: critical services to monitor, use of the Splunk Common Information Model (CIM) for cross-dataset normalization, commonly deployed apps and TAs to gather data for IT infrastructure uses, and use of pre-made dashboard panels to quickly build dashboards for monitoring your environment.
» Splunk Ninjas: New Features, Pivot, and Search Dojo
Besides seeing the newest features in Splunk Enterprise and learning the best practices for data models and pivot, we will show you how to use a handful of search commands that will solve most search needs. Learn these well and become a ninja. Besides seeing the newest features in Splunk Enterprise and learning the best practices for data models and pivot, we will show you how to use a handful of search commands that will solve most search needs. Learn these well and become a ninja.
» Taking Splunk to the Next Level - Technical
Are you outgrowing your initial Splunk deployment? Is Splunk becoming mission critical and you need to make sure it's Enterprise ready? Attend this session led by Splunk experts to learn about taking your Splunk deployment to the next level. Learn about Splunk high availability architectures with Splunk Search Head Clustering and Index Replication. Additionally, learn how to manage your deployment with Splunk's operational and management controls to manage Splunk capacity and end user experience.
» New Splunk Management Solutions Update: Splunk MINT and Splunk App for Stream
Join us to learn what is new in Splunk App for Stream and how it can help you utilize wire data analytics to speed up network forensics, efficiently analyze security threats in real-time and proactively combat applications and operational issues across your cloud and on-premises infrastructures. Additionally, you will learn about Splunk MINT, which allows you to gain operational intelligence on the availability, performance, and usage of your mobile apps. You'll learn how to instrument your mobile apps for operational insight, and how you can build the dashboards, alerts, and searches you need to gain real-time insight on your mobile apps.
» FireEye
Description coming soon!

Sponsors
SplunkLive! Boston is sponsored by Bluecoat, Digital Guardian, EMC, Eview Technology, Exabeam, Nimble Storage, Okta, Prelert, Qualys, Tripwire, and Ziften
Giga Sponsors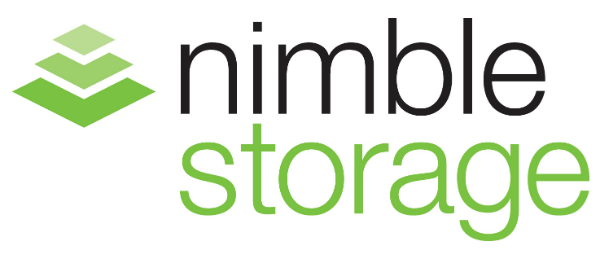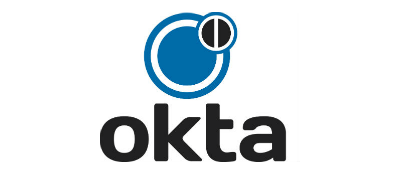 Mega Sponsors





Want to sponsor a SplunkLive! event?
Click here
and ask us about sponsorship opportunities.
Who Should Attend
Already using Splunk and a pro?
Great, join us for the customer presentations and breakout sessions in the afternoon. SplunkLive! is a great opportunity to swap ideas and start to form the Users' Groups you'll help to keep running throughout the year.
Intermediate level Splunk and looking to ramp up your instance?
You can always learn from customer and the solution area presentations. Stick around for the Advanced training session to build the dashboards of your dreams.
New to Splunk?
The overview, gives a primer on the value Splunk delivers. Customer and solution area presentations give you ideas of where you can go. The beginner tech session will help you to get started.
When:
Tuesday, May 12, 2015
From 8:00am to 4:30pm
Where:
Boston Marriott Long Wharf
296 State St
Boston, MA 02109
USA
T: +1-617-227-0800
Hotel Website
Do More With Splunk
Apps and add-ons extend the capabilities of Splunk and make it easier to use. Download a few or share your own creations on Splunkbase.
Have questions? Splunk Answers!
Have questions about how to do something in Splunk? Get answers fast!
Splunk life!
Follow your favorite Splunker on Splunk>Blogs.
What Splunk customers are saying
"I was amazed at what Splunk was capable of doing basically right out of the box. Now I'm looking for other ways to use it."
–VP of IT Infrastructure, Insurance and Business Services Company
"SplunkLive! ROCKED! I am glad I got the opportunity to attend and meet people who are growing their business through the use of Splunk. It gave me a lot of new ideas on how we can leverage Splunk to make our lives more efficient and exciting."
–Information Security Manager, Leading Global Entertainment Content Company
FAQ
Do I need to pay to attend?
No, SplunkLive! is free to all. Join us in the morning and learn what other Splunk Customers are using Splunk for and attend the workshops in the afternoon.
Should I bring my laptop?
Yes! Make sure to download Splunk first: http://www.splunk.com/download
Will there be wireless internet?
Yes! There will be an announcement at the beginning of the day covering network and passwords.
What time should I show up?
We start promptly at nine - make sure to arrive by 8:30 am to ensure a good seat!
Is there a dress code?
Dress code is business casual. If you want show your Splunk pride by wearing your favorite Splunk t-shirt—that's also welcome!
Will parking be included?
Unfortunately Splunk doesn't cover parking expenses but we'll include lunch and a collector's t-shirt!